Diwali is a festival full of celebrations, lights and fun. However, there is a danger that it could lead to an increase in air pollution. The air quality in Delhi, and other states, has dropped to "very poor" levels after the Diwali fireworks. The System of Air Quality and Weather Forecasting and Research (SAFAR), had previously forecasted that the air quality could decline to "severe" levels by Diwali and that it can get worse.
Poor air quality can be a problem for those with respiratory problems. There are ways to reduce the harmful effects of pollutants. This will help reduce the environmental level of toxic substances.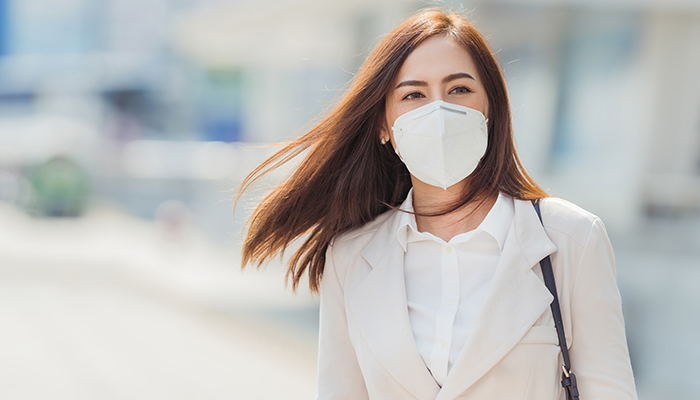 What does air pollution do to your lungs?
Long-term and short-term effects can be caused by exposure to toxic substances. Poor air quality can cause side effects such as chest pain, difficulty breathing and throat irritation. Lung tissue damage, reduced lung function, asthma and increased susceptibility to respiratory infections are all possible side effects. Ambient air pollution causes approximately 3 million premature deaths worldwide. This includes lung cancer, stroke, heart disease, and acute respiratory infections in kids.
What is the AQI's definition of "hazardous" PM2.5 levels?
Everyone must take precautions when pollution levels are "hazardous" (or higher). People with more severe conditions are more susceptible to PM2.5 exposure. Children, older adults, and people with heart and lung disease (including asthma and chronic Obstructive Pulmonary Disease-COPD) are most at risk from particle pollution exposure. Research suggests that PM-related health effects may be more dangerous for pregnant women, infants, and those with certain medical conditions like diabetes or obesity.
What can you do for your lungs to protect against the effects of air pollution?
Avoid using firecrackers on Diwali as they can cause lung infection and make people unbreathable. These toxins can cause dizziness, nausea, vomiting, and even coughing. Avoid high levels of pollution and stay at home.
These suggestions may reduce your exposure to PM2.5 in short-term polluting episodes. Fine particles (PM2.5), are the main pollutant in smoke. Here are some things you can do to reduce pollution after Diwali.
1.
Verify the air quality
It is impossible to see particles in the air. This is why it is important to regularly check the air quality in your area before you go outside, especially after Diwali, when you may be exposed to smoke. High levels of toxic pollution can lead to dangerous air pollution.
2.
Stay indoors
Staying indoors is one of the best ways you can reduce your exposure to harmful air pollution. By staying in a well-ventilated room or building, you can reduce your physical activity. This can reduce the amount of particle pollution that you inhale into your lungs.

After Diwali, guard your lungs from increased air pollution.
3. Invest in an Air Cleaner